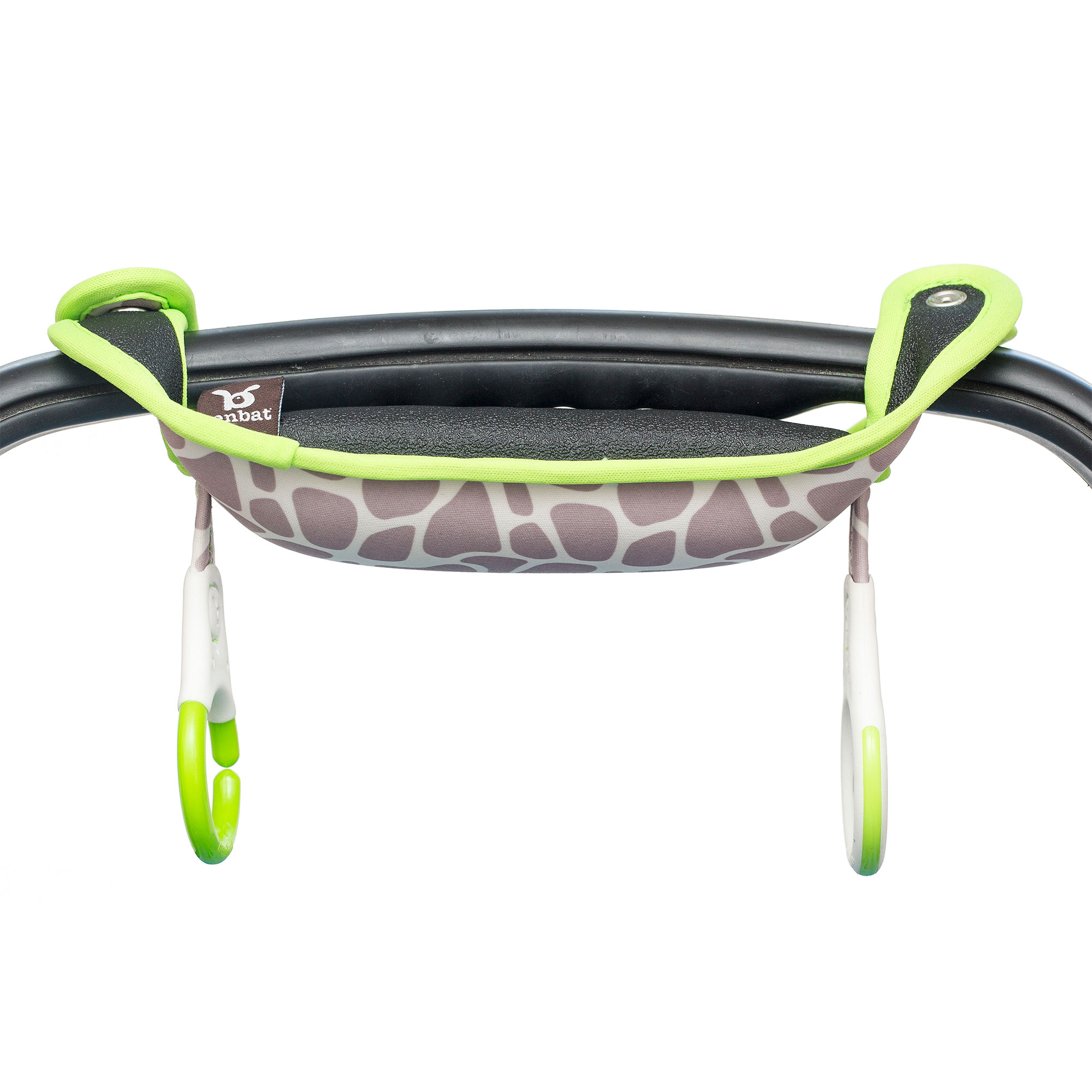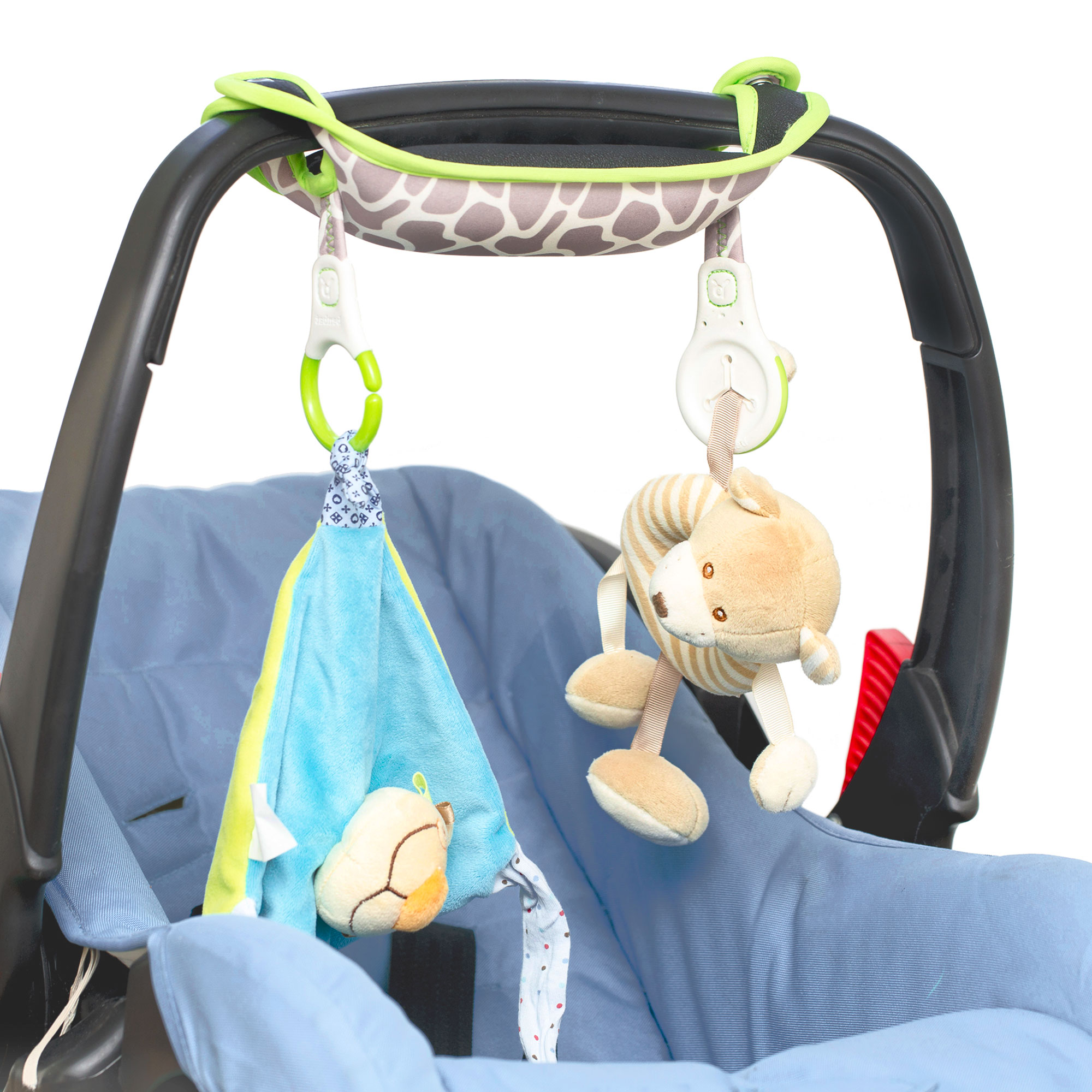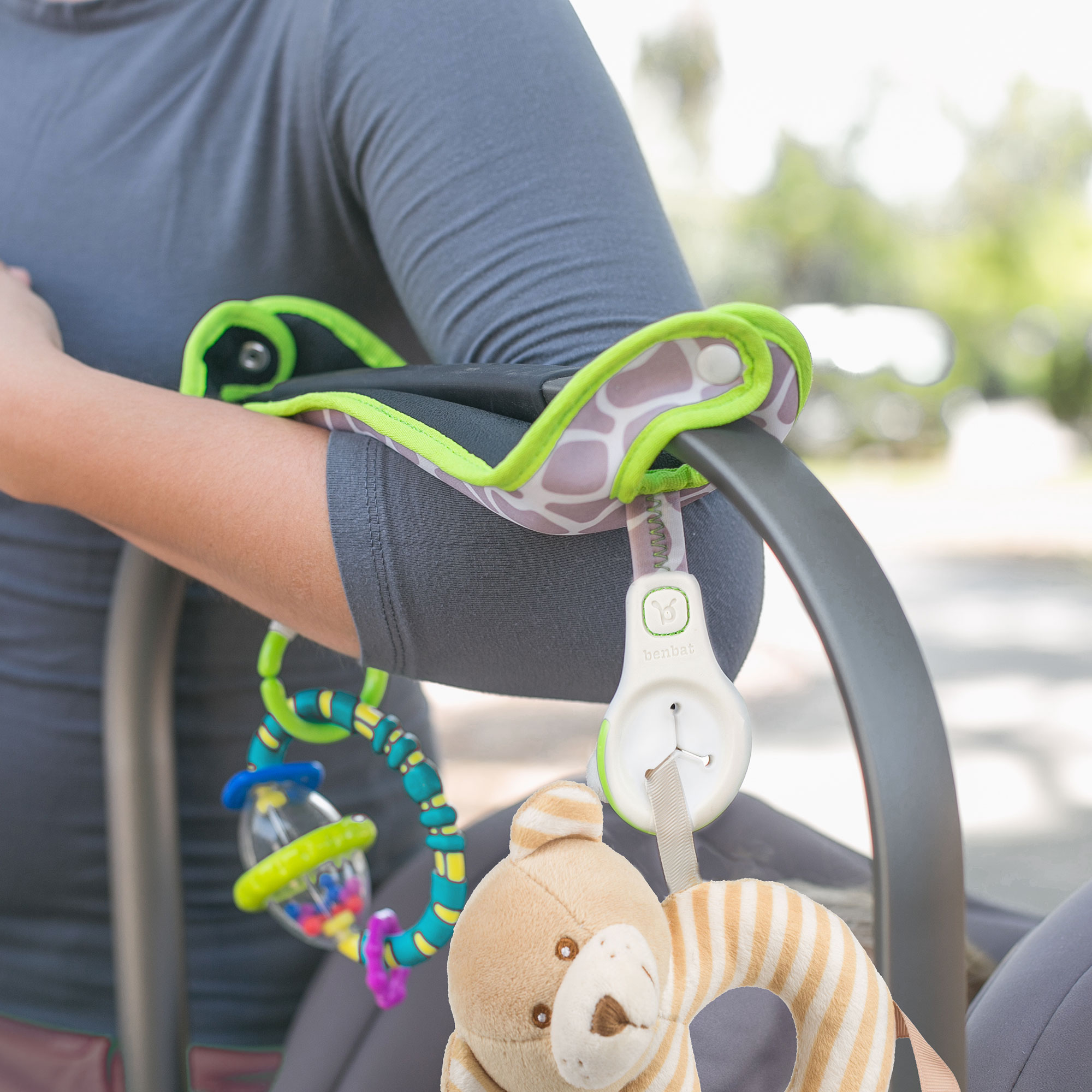 G-Collection
Infant Car Seat Comfy Cushion
Overview
Carrying your baby's car seat has never been more comfortable! Walk with ease and comfort with this cute giraffe print infant car seat handle cushion. Simply snap on the snug pad and use the dangling clips to hold favorite toys, pacifiers or blankets! Combine comfort, convenience, practicality and style to make your day just that much better.
Features
Features
2 hooks hold baby's favorite essentials close by for easy access.
None slip grip material for stability.
Eases the inner arm pain of carrying a heavy infant car seat.
Easy and quick installation to infant car seat.
Clacking hooks for amusement
Fits most infant car seats.
More
| | |
| --- | --- |
| Age | |
| Product Dimensions | (cm): 33×10.5×4.5; (inches): 13×4.13×1.77 |
| Care Instructions | |